5 new bags 2022 to book now
From the Abyss Premier Bag in Alligator to the Iceberg Premier Bag in Alligator and Suede Calf and the Arcadia Premier Bag, discover the new luxury bags presented during the First Creatures Haute Couture collection by Julien Fournié.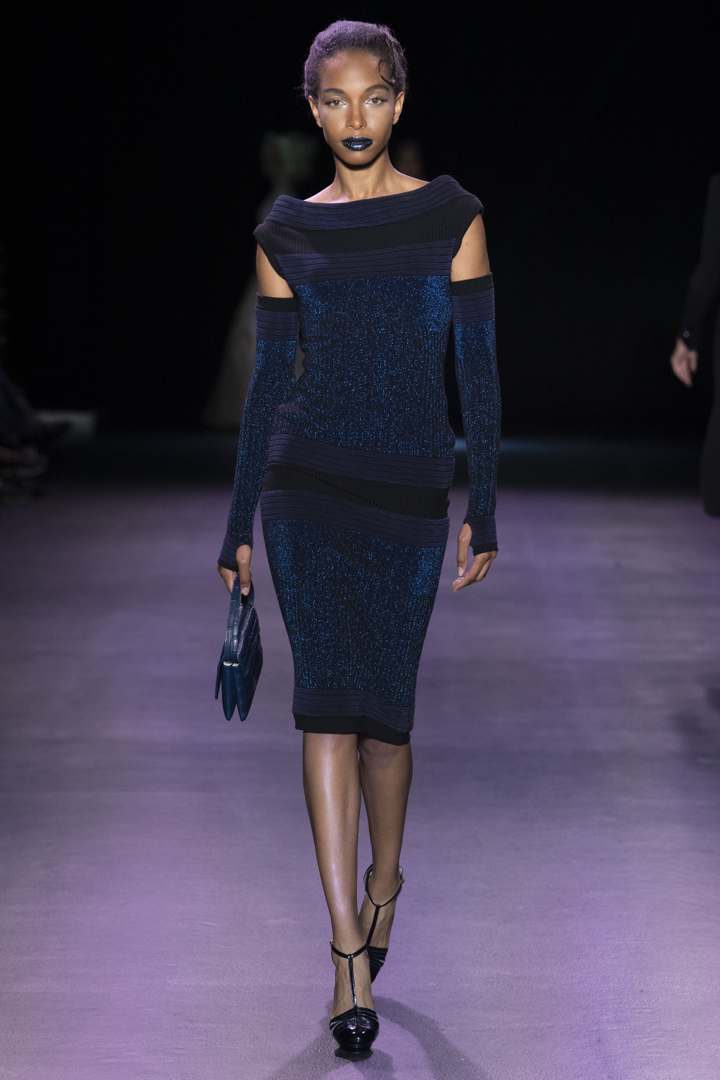 Some of the new bags collection is already available in our online store, others will be released in the coming weeks.
These Haute Couture bags are made in very limited quantities, so don't hesitate to reserve these leather shoulder bag now, or to be notified when these new bags go on sale.
New bags are already available
Buy it new here
Luxury bags presented during the fashion show of the Haute Couture collection First Creatures
After the Premier Arcadia Handbag and the Premier Laser Game Handbags, Julien Fournié launches 7 new Haute Couture bags for the holiday season. Capri, Mist or Space the new Premier bags play with light These new bags complement the Arcadia and Laser game bags already available in the First Creatures collection, named after the latest […]
---
First Creatures
Haute Couture Fall Winter 2022/2023
Fashion show, Tuesday, July 5, 2022
Julien Fournié is happy show his collection on the runway again for Haute Couture Fall Winter 2022 2023. Without forgetting the past and recent crises, he presents today his vision for the future. Faced with the foolishness of fashion trends, the French couturier pretends that cut, refinement and beauty still make it possible to transform our vulnerability into weapons and change our perspective to approach the world.
His "First Creatures" propose a variety of aesthetic paths to triumph over gloom. In a world where hope seems to be scarce, Julien Fournié's creatures never give in to pessimism. They draw from past wounds, the strength which turns them into heroines. They keep their spine straight, assume femininity, induce their own authority.
For the Haute Couture Fall Winter 2022 2023 collection, Julien Fournié draws his inspiration from the open sea:
Manta rays are set up as a symbol of grace. They appear on a delicate necklace, fruit of the collaboration of Julien Fournié with Adrian Colin, the glass artist. The futuristic and organic shape of this animal formerly called "sea devil" is inlaid in silk organza or tulle on dresses and riding coats. It is also seen on the hemline of certain jackets. It insinuates itself on the bottom of the backside in a black sheath. Everywhere, this shape enhances the anatomy of these half-woman, half-alien silhouettes which are blending in the same graphic outline virtual legend and physical appearance.
Jellyfish arouses both fascination and dread. Julien Fournié uses its umbrellas and tentacles as splendid and venomous embellishments.
The tentacles of cephalopods and the rostrums of sea mammals sensually underline the means of perception in this ecosystem as well as possible exchanges between neighbours—be they of different species— in an ocean of borderless circulation.
In his color palette for the season, Julien Fournié makes shades of black and midnight blue sing. He also chooses to weave metallic colored threads together, moulds bodies into 3D silk jersey, translates the skin of the oceanic creatures he cherishes here into the pattern forming the mesh of a fine jersey, emphasizes the skin with a sheer fish scale embroidery on a "nude" tulle sheath, uses organza to depict the iridescence of light when it is reflected in the pelagic space.
" For two years, we have explored new means of expression through original films. But nothing can replace the physical presentation in front of a chosen audience … to experience the same emotions together. Seeing our models again on the runway is essential, especially for Haute Couture. The matter, particularly in this field, does not go without the substance: that of a personal story told to who can read appearances, that of a resolute cut aimed at highlighting the rough edges that make up a person."

Julien Fournié, First Creatures Haute Couture Fall Winter 2022 2023
Founded in 2009, Julien Fournié Haute Couture House creates custom-made haute couture garments for its clients.
With over twenty collections, Julien Fournié has created a recognizable and well-known style. He is able to cater to this particularly demanding clientele in terms of creativity, quality and service to create Haute Couture outfits.
Julien Fournié's creations are intended for a very high-end clientele. Theses clients seek the uniqueness of the garment. They want a personalized service and a privileged relationship with the couturier.
Julien Fournié Haute Couture House has become a "guest member" in the official calendar of Haute Couture runway shows in 2011. This marked a first step in aknowledging Julien Fournié as a promising new brand in the circle of grand couturiers.
Since January 2017, following the sponsorship of the Chambre Syndicale, the French Ministry of Industry has granted Julien Fournié the Haute Couture label. This means that the Julien Fournié fashion house has joined an exclusive club of only sixteen names in the ultra-luxury world.
While respecting the tradition of Haute Couture, Julien Fournié has also forged new partnerships with high-tech giants such as Dassault Systèmes Apple and Tencent.
Julien Fournié was thus able to digitize the creation, design and personalization of his pieces. He is one of the rare designers of Haute Couture to master the new digital tools. Julien Fournié has introduced a new process in which clients are not just spectators of the creative process. They have become actors in the unique experience of creating a Haute Couture garment wherever they are.
Since December 2020, Julien Fournié has been developing a line of luxury bags and accessories. At first, the idea was to offer handbags seen in Julien Fournié Haute Couture shows and reserved, until then, for Haute Couture clients.
Since then, Julien Fournié has created new luxury bags ranging from evening clutches to tote bags and handbags becoming one of the most exclusive luxury handbags brands.
These designer bags are made in the purest respect of artisanal traditions.
For the moment, these new luxury bags are exclusively available on the online boutique of the House.
In 2022, Julien Fournié has launched few pieces of jewelry sold on his online store.